The professional Counter Strike: Global Offense scene has gone through a post-Major shuffle since Astralis outshot Virtus.Pro, 2-1, to claim their first-ever Major Title in ELEAGUE Major 2017, the lion share of $1,000,000 as well as the number one CS:GO team spot.
As we jump again into the crosshairs of AWPs and AK-47s for DreamHack Masters Las Vegas 2017, here are the latest happenings in the CS:GO scene that you might have missed in the past few weeks:
Jw, flusha reunite with former Fnatic teammates
An announcement made by Fnatic confirmed that Jesper "JW" Wecksell and Robin "flusha" Rönnquist will be returning to the storied gaming organization, in turn for Joakim "disco doplan" Gidetun and Simon "twist" Eliasson going to Godsent.
This two-man transfer agreement between Fnatic and Godsent will be rebuilding the old 2015-2016 Fnatic line-up which dominated multiple majors including 1st place finishes at ESL One Cologne 2015 and ESL One Katowice 2015.
It can be remembered that during August last year, both Jw and flusha left for Godsent after Fnatic had a massive setback due to Olof "olofmeister" Kajbjer Gustafsson's hand injury. With their return, flusha has warned their would-be opponents to watch out for their reunited squad, "I know now that what we had was a very special combination of players; a great team. I've learned that now and the other teams have every right to be afraid."
FNATIC ROSTER
Olof "olofmeister" Kajbjer Gustafsson
Dennis "dennis" Edman
Freddy "KRiMZ" Johansson
Jesper "JW" Wecksell
Robin "flusha" Rönnquist
G2 completes French line-up with kennyS
© Image credit
For the first time, a potential lethal duo of Richard 'shox' Papillon and Kenny 'kennyS' Schrub has joined forces under the Spanish organization, G2 Esports. This tandem was the child of the ELEAGUE Major shuffle after rumours spread out that the, somewhat, underperforming teams of G2 and EnVyUs will be trading players to create a new all-French team.
The rumour was then confirmed, two weeks back, that G2 is now represented by Nathan 'NBK-' Schmitt, Dan 'apEX, Madesclaire, Kenny 'kennyS' Schrub, Richard 'shox' Papillon, and Alexandre 'bodyy' Pianaro, with Edouard 'SmithZz' Dubourdeaux as their coach.
Former EnVyUs player, NBK- feels positive about the would be outcome with his new team, especially with shox and kennyS shooting the same enemies together, "Signing long-term contracts proves that we are committed to staying together and working on any issues that will happen along the way."
EnVyUs secures ScreaM
The completion of G2 Esports' French super team, has left Adil 'ScreaM' Benrlitom without a team. This led to rumours that the player well-known for his headshot accuracy is in negotiation with FaZe Clan.
But after talks went south for ScreaM and FaZe, it was the blue banner of EnVyUs which secured the services of the Belgian superstar, along with his G2 teammate Cédric 'RpK' Guipouy.
This is not, however, the first time that ScreaM will be working with the squad, as he once stood in for David 'devoduvek' Dobrosavljevic, who will now serve as the team's 6th man, during the qualifiers of Intel Extreme Masters Katowice 2017.
EnVyUs Roster
Vincent 'Happy' Schopenhauer
Christophe 'SIXER' Xia
Cédric 'RpK' Guipouy
Alexandre 'xms' Forté
Adil 'ScreaM' Benrlitom
Damien 'maLeK' Marcel (coach)
NiKo leaves mouseports, joins FaZe
The departure of Philip "aizy" Aistrup to North has left FaZe Clan with a huge position to fill. Reports have said that ScreaM will be completing the roster, only to be proven untrue as he joined EnVyUs.
However, FaZe Clan still managed to acquire one of the most sought after CS:GO player to complete their lineup as Mousesports top player, Nikola 'NiKo' Kovač agreed to join them, last week.
The young player from Bosnia is famous for his incredible performances, one of which includes carrying mousesports to a 3-4th place finish at the first season of ELEAGUE. However, ruling this out, his team hasn't really achieved much, contributing to his decision to join FaZe.
"It'll be such as pure pleasure to go for the number one spot together with the team and see the organization grow. They're cool people, they got their heads in the right place, they know their position and they know what they need to do to move forward," NiKo said about moving to FaZe.
DreamHack Masters will be NiKo's last tournament with mouseport as he will be officially joining FaZe Clan.
Dust 2 out, Inferno in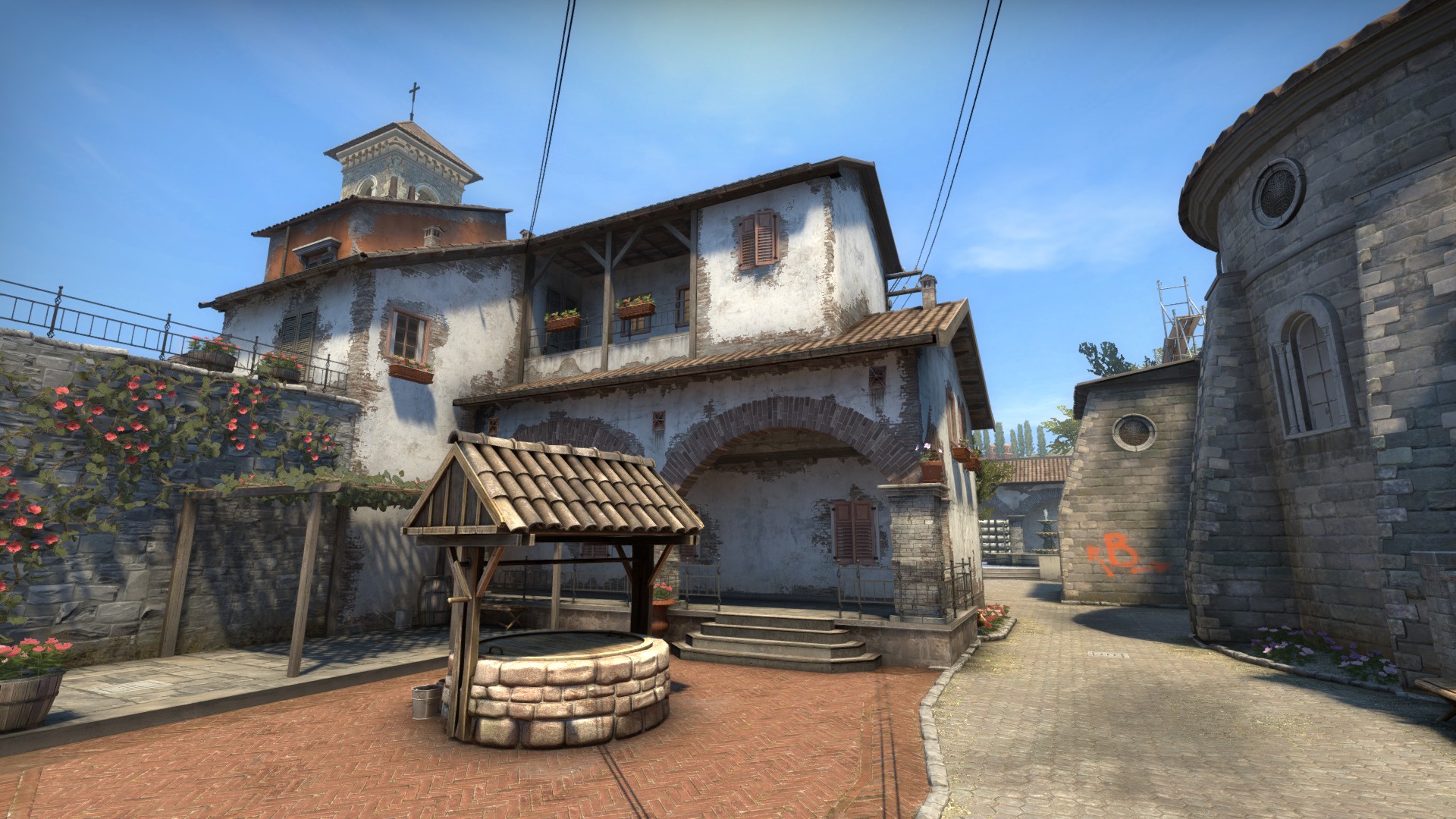 Valve's latest update on the game has the all-time favorite Dust 2 pulled out of the competitive map pool for a rework. In its place will be another classic favorite map, Inferno which got its own rework last October.
"In the wake of the ELEAGUE Major (congratulations Astralis!), we're making a change to the map pool: Inferno has returned to Active Duty, replace Dust II, and will be featured at the next CS:GO Major," Valve explained.
While Dust 2 won't be appearing for DreamHack Masters Las Vegas on February 15, in turn for Inferno, the map is still available for players to enjoy.
---
Now that's all out of the bag, you are now geared up as 16 of the best CS:GO teams in the world will once again come together and compete for $450,000 and legacy. Tune in at Mineski.net as we bring you DreamHack Masters Las Vegas 2017 updates, starting tomorrow!
---
If you liked this article and want to join more discussions about esports, join our Facebook group at the Barangay Mineski FB group.