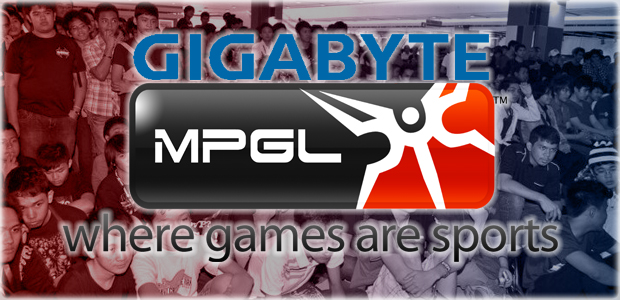 Ah, September! The start of the "ber" months where there would be a cool breeze breathing on our faces in the morning and everyone would be buying clothes for the cold weather. But that won't be the case in Mineski Grounds, Taft, as it would be a battle ground for players burning with passion and fighting spirit as another edition of the League of Legends (LOL)- GIGABYTE Mineski Pro-Gaming League is set this coming Sunday, September 23.
Teams can now register and be part of the onslaught between the best summoners.


When: Sunday, September 23 2012
Where: Mineski Grounds, Taft, Manila
Registration Fee: Free, Free PC time
Call Time: 8:00 AM to 8:30 AM for Online Reserved teams; Walk-in registrations opens on 8:45 AM
FREE REGISTRATION, FREE PC TIME




1st Place - P20,000
2nd Place - P10,000
3rd Place - P5,000
4th Place - P3,000
5th Place - P1,500
6th Place - P1,500
7th Place - P1,500
8th Place - P1,500
PLUS EXCLUSIVE RAZER ITEMS!


Walk-in registration:
Walk-in registration will be available during the event day.
Go to Mineski Infinity and ask for the registration forms from the marshal's desk.
Fill-up and sign the forms then submit.
Get your clan tags and your respective PC assignments.
Wait for the event to start and listen to the opening remarks.
Online Registrations:
Note: Registering online only guarantees your participation if you come to the event within the hour following the call time. Your team must be complete (at least 5 members) upon your arrival.
Online reservations will be open starting today until the event day.
Kindly post and use the sample format below:
Team name: Mineski
Contact number: 0927-123-MSKI
Contact e-mail: [email protected]
Preferred Registration Time: (select from A-L, see below for schedule)
Full Names of Participating Players:
Tami Buchanan
Bobbie Malone
Brandi Howell
Marianne Townsend
Marguerite Mendoza
Hazel Graves (optional)
After making a post, your team should appear on the list once it gets updated by an admin.
Registration Times:
A - Reg time 8 am
B - Reg time 8 am
C - Reg time 8 am
D - Reg time 10:30 am
E - Reg time 10:30 am
F - Reg time 10:30 am
G - Reg time 1 pm
H - Reg time 1 pm
I - Reg time 1 pm
J - Reg time 3:00 pm
K - Reg time 3:00 pm
L - Reg time 3:00 pm





If you and your team think that you have what it takes to battle with other summoners and bag the championship, not to mention be a thousand times richer, then what are you waiting for? Give it a shot! Who knows, you could be the next LOL star players in the region.
Be updated with the latest edition of the League of Legends-Gigabyte Mineski Pro-Gaming League, only here at mineski.net!

POST YOUR REGISTRATION ENTRY AS A COMMENT BELOW!
AFTER MAKING A POST, SEE YOU AT THE EVENT (8:00 AM)!
GL HF!