Last Sunday in both Cebu and Cagayan de Oro, the respective champions for Gigabyte Mineski Pro-Gaming League (GMPGL) StarCraft II has passed their final test; the GMPGL 4-tournament.
Cebu saw the might of its king, Byron 'Cube.By' Bongon, as he recaptures the gold after defeating former champion, Chuck 'Cube.Payaso' Calibo.
Leonell 'Cube.Dione' Labayan, the champion of Cebu's July GMPGL StarCraft II tournament, failed to hurdle over the group stage to make it to the top 8 elimination bracket.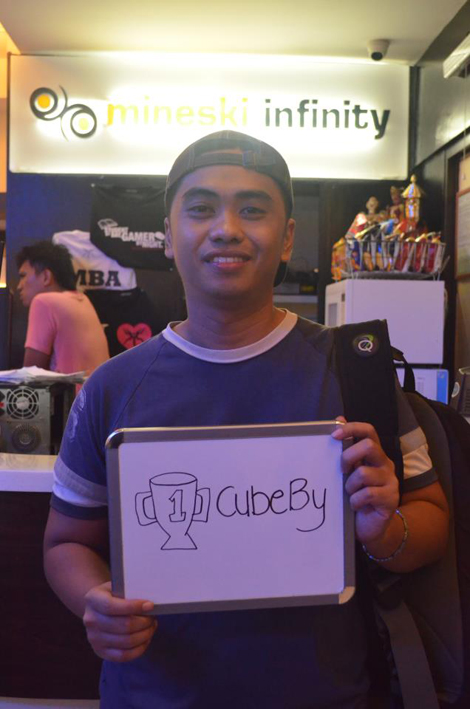 By after wining the finals
Further down south, in the city of Cagayan de Oro (CDO), Nicolo 'Cube.Phaze' Palacios has earned a return trip to Manila as he won the GMPGL StarCraft II CDO tournament. In the finals, he defeated a familiar name from Cebu, Lexuzze 'Blaque.Psych' Tablante, in a very tight best-of-five series which ended up with a 3-2 score in favor of Phaze.

Psych (left) and Phaze (right), the last CDO finalists for this season
By, Payaso, and Dione sit comfortably at the top of the GMPGL StarCraft II Cebu rankings, while Phaze has made a gap between himself and his competitors in the GMPGL StarCraft II CDO rankings. By and Payaso have both been awarded with a slot in the upcoming GMPGL Season 4 Grand Finals event to be held at SMX Convention Center this coming October 27-28. Phaze will solely represent CDO in the grand final event as well.