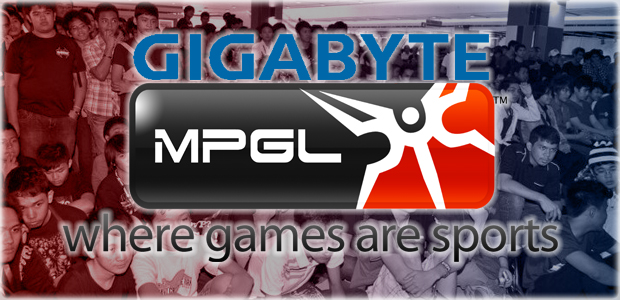 WC3 DotA-heads south of the country, get ready to turn back on your competitive groove, as the latest leg of this season's GIGABYTE Mineski Pro-Gaming League is upon us! This coming September. The DotA GMPGL 4-8 goes live in the various premiere Mineski Infinity shops outside of the capital: MI Tuguegaro, MI Cebu, MI CDO, and MI Dipolog.
With the season about to end, this month's rendition of the hottest and most competitive DotA league south of the country is gearing up to be the last chance for newer teams to break through and make a name for themselves, while the teams at the upper rungs of their respective ladders will look to this as a way to clinch or wrest the top title.
Teams Loseless and Cube are merely 12 points apart and a championship in this month's tournament in Cebu can prove to be the key to booking themselves a flight to the Pinoy Gaming Festival this October.
Meanwhile, Awesome-CMM and Wimax.CDO look to capitalize on whatever possible mistake that Kupunan Ni Eugene might make, in hopes of keeping their PGF dreams alive.
Noty and Crownsay are probably the closest to each other right now, with only 11 points separating them for the top spot in Dipolog, with the former currently higher than the latter.
Last of all, Gangnam Style, the very first GMPGL champs from Tuguegarao look to defend their throne for the very first month. With all these happening, tension is bound to culminate.
Thus, Mineski officially opens registration for the Tugue + VisMin DotA GMPGL 4-8! Sign up now!


Where: Mineski Infinity Tuguegarao, Cebu, Dipolog, and Cagayan De Oro
When: Sunday, September 16, 2012
Call Time: 9:00 AM
Registration Fee:None (Free), Teams shall only pay their respective PC time.


MI Tuguegarao Map
MI Cebu Map
MI CDO Map
MI Dipolog Map


Tuguegarao:

1st: P5,000
2nd: P3,000
3rd: P1,000

Cebu:

1st: P5,000
2nd: P3,000
3rd: P1,000

Cagayan de Oro:

1st: P5,000
2nd: P3,000
3rd: P1,000

Dipolog:

1st: P5,000
2nd: P3,000
3rd: P1,000


Walk-in registration:
Walk-in registration will be available during the event day.
Go to Mineski Infinity and ask for the registration forms from the marshal's desk.
Fill-up and sign the forms then submit.
Get your clan tags and your respective PC assignments.
Wait for the event to start and listen to the opening remarks.
NOTE: PAYMENTS ARE NON-REFUNDABLE
Online Reservations:
Online Registration only guarantees your participation if you come to the event within the hour following the call time. Your team must be complete with at least five members upon your arrival.
Online reservations will be open starting today until the event day.
Use the Sample Format Below:
Team name: Mineski
Contact number: 0927-123-MSKI
Contact e-mail: [email protected]
Location: (Tuguegarao, Cebu, Dipolog, or CDO)
Full Names of Participating Players:
1. Tami Buchanan
2. Bobbie Malone
3. Brandi Howell
4. Marianne Townsend
5. Marguerite Mendoza
6. Hazel Graves (optional)
As the number of GMGPL battlegrounds for our brothers down south continues to increase, the quality of competition is expected to increase with it! So what are you waiting for? Sign up now, as you definitely wouldn't want to miss history unfold this Sunday!


POST YOUR REGISTRATION ENTRY AS A COMMENT BELOW!
AFTER MAKING A POST, SEE YOU AT THE EVENT!
GL HF