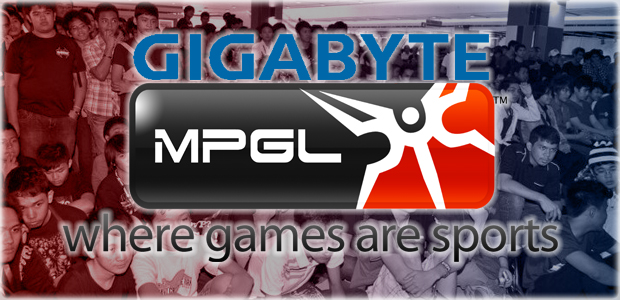 DotA peeps of the South, are you ready? Once again it's your time to shine as this month's rendition of Visayas and Mindanao's hottest, most competitive DotA league goes live in less than a week from now. On August 19, the VisMin DotA - GIGABYTE Mineski Pro-Gaming League 4-7 is set to take place. This time around, four Mineski Infinity Shops are set to open their doors to cater to the masses' competitive DotA needs. The usual places, MI Cebu, MI CDO, and MI Dipolog are now going to be joined by the latest addition to the newest Mineski Infinity shop in the country: MI Tuguegarao!


Where: Mineski Infinity Tuguegarao, Cebu, Dipolog, and Cagayan De Oro
When: Sunday, August 19, 2012
Call Time: 9:00 AM
Registration Fee: None (Free), Teams shall only pay their respective PC time.


MI Tuguegarao Map
MI Cebu Map
MI CDO Map
MI Dipolog Map


Tuguegarao:

1st: P5,000
2nd: P3,000
3rd: P1,000

Cebu:

1st: P5,000
2nd: P3,000
3rd: P1,000

Cagayan de Oro:

1st: P5,000
2nd: P3,000
3rd: P1,000

Dipolog:

1st: P5,000
2nd: P3,000
3rd: P1,000


Walk-in registration:
Walk-in registration will be available during the event day.
Go to Mineski Infinity and ask for the registration forms from the marshal's desk.
Fill-up and sign the forms then submit.
Get your clan tags and your respective PC assignments.
Wait for the event to start and listen to the opening remarks.
NOTE: PAYMENTS ARE NON-REFUNDABLE
Online Reservations:
Online Registration only guarantees your participation if you come to the event within the hour following the call time. Your team must be complete with at least five members upon your arrival.
Online reservations will be open starting today until the event day.
Use the Sample Format Below:
Team name: Mineski
Contact number: 0927-123-MSKI
Contact e-mail: [email protected]
Location: (Tuguegarao, Cebu, Dipolog, or CDO)
Full Names of Participating Players:
1. Tami Buchanan
2. Bobbie Malone
3. Brandi Howell
4. Marianne Townsend
5. Marguerite Mendoza
6. Hazel Graves (optional)
As the number of GMGPL battlegrounds for our brothers down south continues to increase, the quality of competition is expected to increase with it! So what are you waiting for? Sign up now, as you definitely wouldn't want to miss history unfold this Sunday!


POST YOUR REGISTRATION ENTRY AS A COMMENT BELOW!
AFTER MAKING A POST, SEE YOU AT THE EVENT!
GL HF