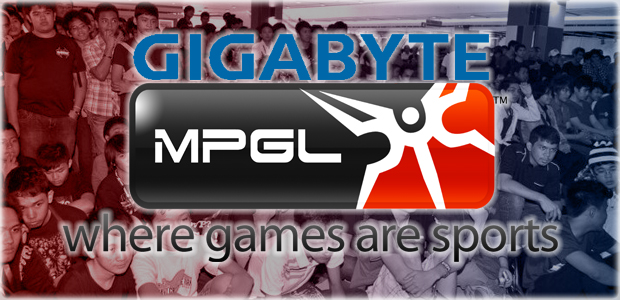 This coming Sunday, 19th of August, things are bound to get intense at Mineski Grounds Taft, as the latest edition of the League of Legends - GIGABYTE Mineski Pro-Gaming League goes live! With GMPGL LoL 4-7 being only the second leg feature the revamped 96-team bracketing format, tension among the teams continues to hit recordbreaking levels. A little less than a week away, sign ups are now open for everyone!


When: Sunday, August 19
Where: Mineski Grounds, Taft, Manila
Registration Fee: Free, Free PC time
Call Time: 8:00 AM to 8:30 AM for Online Reserved teams; Walk-in registrations opens on 8:45 AM
FREE REGISTRATION, FREE PC TIME
TEAM CAP RAISED TO 96 SLOTS




1st Place - P20,000
2nd Place - P10,000
3rd Place - P5,000
4th Place - P3,000
5th Place - P1,500
6th Place - P1,500
7th Place - P1,500
8th Place - P1,500
PLUS EXCLUSIVE RAZER ITEMS!


Walk-in registration:
Walk-in registration will be available during the event day.
Go to Mineski Infinity and ask for the registration forms from the marshal's desk.
Fill-up and sign the forms then submit.
Get your clan tags and your respective PC assignments.
Wait for the event to start and listen to the opening remarks.
Online Registrations:
Note: Registering online only guarantees your participation if you come to the event within the hour following the call time. Your team must be complete (at least 5 members) upon your arrival.
Online reservations will be open starting today until the event day.
Kindly post and use the sample format below:
Team name: Mineski
Contact number: 0927-123-MSKI
Contact e-mail: [email protected]
Preferred Registration Time: (select from A-L, see below for schedule)
Full Names of Participating Players:
Tami Buchanan
Bobbie Malone
Brandi Howell
Marianne Townsend
Marguerite Mendoza
Hazel Graves (optional)
After making a post, your team should appear on the list once it gets updated by an admin.
Registration Times:
A - Reg time 8 am
B - Reg time 8 am
C - Reg time 8 am
D - Reg time 10:30 am
E - Reg time 10:30 am
F - Reg time 10:30 am
G - Reg time 1 pm
H - Reg time 1 pm
I - Reg time 1 pm
J - Reg time 3:00 pm
K - Reg time 3:00 pm
L - Reg time 3:00 pm





As 4-6 champion team Nosreideiramus prepares to defend its title, members of Wild.TnC have set their eyes into regaining what they once held for two straight legs. All the while these two teams will be surrounded by 94 more that look forward to not only taking this month's LoL championship, but also to have their names written up their with the elites. Of those 94 teams, the one that could make it to the top could very well be yours. So what are you waiting for? Register now!

POST YOUR REGISTRATION ENTRY AS A COMMENT BELOW!
AFTER MAKING A POST, SEE YOU AT THE EVENT (8:00 AM)!
GL HF!