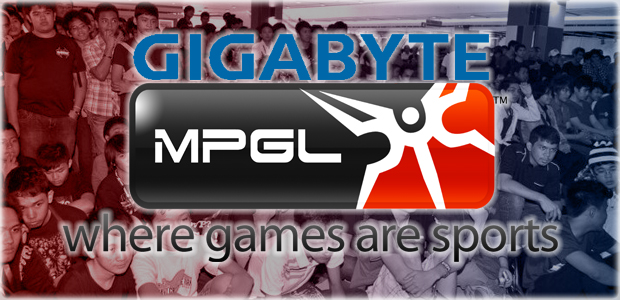 The most prestigious eSports tournament in the country is back once again! Watch as the most thrilling and most exciting DotA matches in the country unfold as Mineski brings you another leg of the Gigabyte™ Mineski Pro Gaming League. Dozens of Class A and known Class S players will be chanting their battle cries as they compete again for a slice of the most prestigious DotA achievement in the country of becoming the GMPGL champion.
On July 29, there will be a pair of guest shoutcasters as the most explosive shoutcasting tandem would be unavailable. And the said shoutcasters are not just your ordinary pair of shoutcasters, they have proved themselves in the field of competitive DotA gaming during their time due to their championship experience, backed by consistency and imba moves. Just watch the video above to know who they are.
For more information regarding the most explosive DotA tournament in the country, just read the details below:


CLASS A TOURNAMENT DAY 1
Official Dota map version: 6.74c
Where:
Mineski Infinity Morayta
Mineski Infinity Las Piñas
Mineski Infinity Katipunan
Mineski Infinity Shaw
Mineski Infinity Legarda - NEW
Mineski Grounds - NEW
When: Saturday, July 28,2012 - Call time 8:00AM to 10:00AM, reserve online below
Registration Fee: FREE, PC Time only
CLASS A is FREE REGISTRATION
CLASS G TOURNAMENT
Official Dota map version: 6.74c
Where: Mineski Infinity Taft
When: Sunday, July 29,2012 - Call time 8:00AM to 10:00AM, reserve online below
Registration Fee: None. Free PC Time
CLASS S TOURNAMENT
Official Dota map version: 6.74c
Where: Mineski Infinity Taft
When: Sunday, July 29,2012 - Call time 12:00PM to 1:00PM
Registration Fee: P1500. Free PC Time
Group A

Dreamz Ledion SS (4-6 1st)
Ledion TurboRatz (4-6 4th)
MSI Evolution GT (4-6 5th)
Pacific Palit (4-6 A 2nd)

Group B

iZONE GIGABYTE (4-6 2nd)
Pacific eMaxx (4-6 3rd)
Sweetopia (4-6 6th)
Tsong XP (4-6 A 1st)
GIGABYTE MPGL - Guess the Winner & Win a GA-H61M-DS2 motherboard!
If you're an enthuaist in gaming competition or watch their move as part of daily life, your deep insight and observation about the status will lead you to win a motherboard.. Are you smart enough?
Vote here (link)

Rule : One entry only, guess the GMPL 4-7 (Gigabyte Mineski Pro-Gaming League) final winner team correctly and win the H61 motherboard. We will have computer random to select one lucky winner from those who bet the right team after the competition is finished.
Duration : from now on , until 7/30.
Prize : GA-H61M-DS2*1
Special bonus : If participants exceeds to 500 people of this event, we will send another motherboard GA-H61M-DS2, this winner will be picked up from all participants which means everyone has a chance!
All new design of Ultra Durable 4 classic
Supports for next generation Intel 22nm processors and LGA1155 2nd Generation Intel® Core™ Processors
Unique On/Off Charge delivers the best recharging capability to iPad, iPhone and iPod Touch
Supports 3rd generation PCI-Express interface
All Solid Capacitor Design
Enhanced Intel HD Graphics 2000/3000 integrated with the processor
Smart 6 technology for smarter PC management
Dual UEFI BIOS protection with 3TB+ HDD boot up capability


MI Morayta Map
MI Las Piñas Map
MI Katipunan Map
MI Shaw Map
MI Legarda Map
Mineski Grounds Map


1st: P15,000

2nd: P5,000

3rd: P2,500

4th: P2,000

5-8th: 1,500

1st: P5,000

2nd: P3,000

3rd: P2,000

4th: P1,000

5-8th: P500


Walk-in registration:
Walk-in registration will be available during the event day.
Go to Mineski Infinity and ask for the registration forms from the marshal's desk.
Fill-up and sign the forms then submit.
Get your clan tags and your respective PC assignments.
Wait for the event to start and listen to the opening remarks.
NOTE: PAYMENTS ARE NON-REFUNDABLE
Online registration:
Online Registration only guarantees your participation if you come to the event within the hour following the call time.

Online reservations will be open starting today until the event day.
Use the Sample Format Below:
Team name: Mineski
Contact number: 0927-123-MSKI
Contact e-mail: [email protected]
Division: Class G, Class A
(if Class A) Chosen Venue:
a.) MG Taft
b.) MI Morayta
c.) MI Las Piñas
d.) MI Katipunan
e.) MI Shaw
f.) MI Legarda
Full Names of Participating Players:
1. Tami Buchanannini
2. Bobbie Malonie
3. Brandi Babidee
4. Marianne Busyan
5. Lulu Baktuyu
6. Izzi Krissy (optional)
Once again, tension is high and continuing to skyrocket as the most exciting and most competitive DotA league in the country continues. Who will be the 8 teams form the Class A division that shall advance to day 2 for a chance to compete for supremacy? Will Pacific.LAW be able to defend their title after an awesome win last month? And will Dreamz.Ledion.SteelSeries be able to enter the history books for a back-to-back title? Stay tuned here in our website for more updates as we present to you the Gigabyte™ Mineski Pro Gaming League.