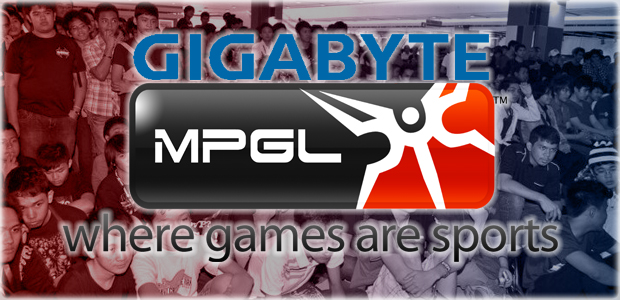 The second half of 2012, the year of the Water Dragon and of the inclusion of the Dragon Nest into GIGABYTE Mineski Pro-Gaming League. And with this comes a new age of competition: the homestretch of the very first DN GMPGL Season.
This coming Satruday, July 21, the first of the final three legs of the DN GMPGL opens its doors for top and aspiring-to-be-top Dragon Nest teams from all over the country.
But right now, a week away from the event itself, Mineski formally opens registration for DN GMPGL 4-6.
Register now, and be part of the continuously growing Dragon Nest scene in the Philippines, as well as a chance to win in the Dragon Nest Raffle!

UPDATE: Due to excessive popular demand, the giveaways will no longer be decided by raffle. Instead, Mineski's Dragon Nest eSports Manager Mr. Eljon Pancho, will be handing Hound Plushies and DN Shirts to those who defy the crazy odds and end up topping their respective fields!
Prizes:
* MVP award – 1 hound plushie
* Best Support (Priest/Paladin) – 1 Dragon Nest Shirt
* Most Multikill award – 1 Dragon Nest Shirt
* Random winner via drawlots – 1 Dragon Nest Shirt


Where: Mineski Grounds Taft, Cebu, and Cagayan De Oro
When: July 21, 2012
Call Time: 9:00 AM for MG Taft, 10:00AM for Cebu and CDO
FREE REGISTRATION, PC TIME ONLY
FREE PC TIME FOR MG Taft PLAYERS

Mineski Grounds Taft Map
MI Cebu Map
MI CDO Map


Once again, a total of 42,000 PHP will be up for grabs for the top 8 placers

1st Place - P20,000 + 25 GMPGL pts
2nd Place - P10,000 + 18 GMPGL pts
3rd Place - P5,000 + 15 GMPGL pts
4th Place - P2,500 + 12 GMPGL pts
5th Place - P1,500 + 10 GMPGL pts
6th Place - P1,500 + 8 GMPGL pts
7th Place - P1,000 + 6 GMPGL pts
8th Place - P1,000 + 6 GMPGL pts


Walk-in registration will be available during the event day.
Go to Mineski Infinity and ask for the registration forms from the marshal's desk.
Fill-up and sign the forms then submit.
Get your clan tags and your respective PC assignments.
Wait for the event to start and listen to the opening remarks.
Note: Payments are non-refundable
Online Reservations:
Online Registration only guarantees your participation if you come to the event within the hour following the call time. Your team must be complete with at least four members upon your arrival.
Online reservations will be open starting today until the event day.
Use the Sample Format Below:
Team name: Mineski
Contact number: 0927-123-MSKI
Contact e-mail: [email protected]
Location: (Indicate wether you're from MG Taft, Cebu, or CDO)
Full Names of Participating Players:
1. Tami Buchanan
2. Bobbie Malone
3. Brandi Howell
4. Marianne Townsend





POST YOUR REGISTRATION ENTRY AS A COMMENT BELOW!
AFTER MAKING A POST, SEE YOU AT THE EVENT!
GL HF