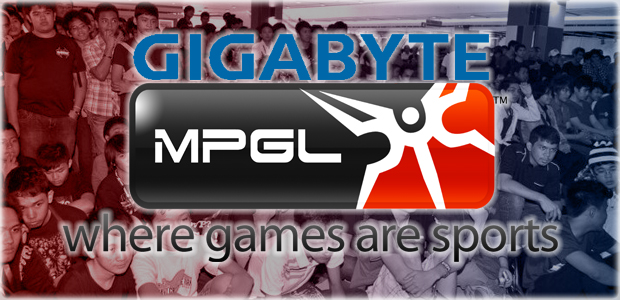 War's Clarion call has been sounded once more.
Koprulu Sector stirs from its slumber as the intrepid armies of the Protoss Conclave exit hyperspace. High above their Homeworlds, the Terrans, in their massive capital ships, warily watch the intruders. Meanwhile, the menacing Zerg lay dormant underground, waiting for their time to strike. Once again it's going to be an all out war for domination.
Gigabyte Mineski Progaming League has come.


Where: Mineski Infinity Taft
When: Saturday, June 23, 2012
Call Time: 11:00 AM
Registration Fee: P200, free pc rent
Class S Groups
Group A

BenQ-Mski.Stellar
BenQ-Mski.JaBiTo
Polkadodge
eXo.Megsyo

Group B

Mski.Waning
Mski.Pobbes
Mski.Dane
Pacific.Nuks




1st: P4,000 + PH Qualifier Slot
2nd: P2,000 +PH Qualifier Slot
3rd: P1,000 + PH Qualifier Slot
4th: P600 + PH Qualifier Slot
5th: P300
6th: P300
7th: P300
8th: P300

1st: P2,000 + PH Qualifier Slot
2nd: P1,000 + PH Qualifier Slot
3rd: P500
4th: P300
5th: P200
6th: P200
7th: P200
8th: P200
What's the PH Qualifier?
Well, we will be having a tournament on July 1 for the whole country to find out who will represent Philippines in the Upcoming SEA Open in Singapore! Tune in for more details!
The following players have already obtained a PH Qualifier Slot
BenQ-Mski.Stellar
eXo.Megsyo
Cube.By
Cube.PayAso
Cube.Dione
LgN.Psych
Pacific.Xenos
Tyr.Phaze
Pacific.Chinkz
QED.laijus
-
-
-
-
-
-


Walk-in registration:
Walk-in registration will be available during the event day.
Go to Mineski Infinity and ask for the registration forms from the marshal's desk.
Fill-up and sign the forms then submit.
Get your clan tags and your respective PC assignments.
Wait for the event to start and listen to the opening remarks.
NOTE: PAYMENTS ARE NON-REFUNDABLE
Online Reservations:
Online Registration only guarantees your participation if you come to the event within the hour following the call time. Your team must be complete with at least five members upon your arrival.
Online reservations will be open starting today until the event day.
Use the Sample Format Below:
SC2 SEA B.net name: MskiZenDeX
SC2 SEA B.net character code: 511
Contact number: 0927-123-MSKI
Contact e-mail: [email protected]
Full Names: Dex Ancheta

Important Parts/TLDR version:
Both Players may switch their Race after each Game.

Map selection rule


Players take turns vetoing maps until 1 remain.

First map is the last remaining map.

For the next game, loser picks the map.

Each players first veto cannot be picked for the entire series.

No map may be played more than once.
MAP POOL:
GSL Antiga Shipyard
Cloud Kingdom LE
Daybreak LE
Entombed Valley
GSL Metropolis

Atlantis Spaceship
NEW

Ohana
NEW


POST YOUR REGISTRATION ENTRY AS A COMMENT BELOW!
AFTER MAKING A POST, SEE YOU AT THE EVENT!
GL HF