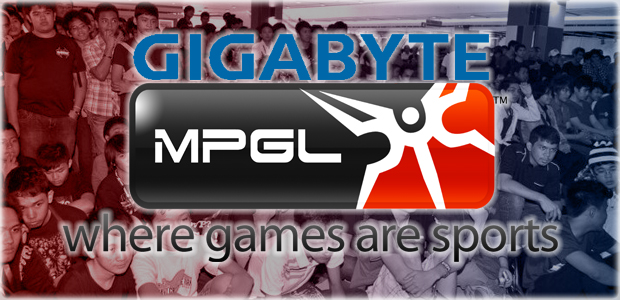 Once again, tension is high and continuing to skyrocket as the second half of the most exciting and most competitive DotA league in the country is about to be unleashed!
This coming 24th of June, Mineski will once again open its doors for the top teams in Luzon to slug it out for the title of the best DotA team of the month. The aim remains the same: demolish all teams that stand between you and that coveted GIGABYTE Mineski Pro-Gaming League division championship (as well as the 25 ladder points).
But though goal is left unchanged, the format for Class A and the Women's Division will see amazing changes in the format, brought about by popular demand, as well as the fact that GMPGL 4-6 is the very first leg of the second half!
Women's Bracket set to be Class G
Because of the contuing growth of the competition in the GMPGL Luzon DotA's Women's division, Mineski is proud to announce the formation of Class G, the revamped division for Luzon's DotA femme fatales!
The changes? Walk-in registration will be held from 8AM to 10AM, and it would be important to note that the tournament schedule to be given to the teams will be strictly implemented.
The final round is set to be casted by Mineski's own Bianca at 7:30 in the evening.
Class A becomes a 2-day affair
As more and more teams continue to try their skills in the Class A competitions, it has been decided that Class A will now be held on two straight days over the weekend.
Saturday (Day 1) is when all teams that register for Class A have to begin their respective journeys. To respond to the increasing number of participating teams, this will be held in 4 different Mineski Infinity branches all over luzon: MI Morayta, MI Las Pinas, MI Katipunan, and MI Shaw.
Each venue can and will accomodate 32 slots for participating teams. The Ro32 will be held in a groupstage format, with the top team from each group advancing to the Ro8 single-elmination playoffs. The two highest placing teams from each venue will secure themselves seeds for Sunday (Day 2)
Day 2 will feature the 8 remaining Class A teams battling it out for Class S spots anew in MI Taft. The prize pool for Class A has been increased in order to all of the teams that qualified for the second day.
New Class A prize pool:
1st - 8,000 PHP
2nd - 4,000 PHP
3rd - 2,000 PHP
4th - 1,500 PHP
5th-8th - 1,000 PHP
Day 1 will have a 500 PHP registration fee + PC time, while Day 2 will not only have free reg andPC time for the participants, but will have free Mineski Ballers and food from Happy Chicken as well.
Class S: All eyes on BadBurn
Class S, though, remains the same. At least, in structure. Looking at the teams though, you can see what has changed from last month.
Former champions Mineski.PowerColor and iZONE.125 are back in business after topping 4-5's Class A in order to return to the battlegrounds of the top teams. Meanwhile, Season 4's very first champions Pacific.Palit (Revitalize) and Tei will be absent. Both will try to make a comeback as they compete in Class A.
But the greatest change for this month, has got to be the fact that BadBurn will no longer be overlooked. After being overlooked for two straight months while winning their back-to-back GMPGL championships, Team BadBurn will be center of attention as they try to gun for their third straight GMPGL title.
So what are you guys waiting for? Register now!


CLASS A TOURNAMENT DAY 1
Official Dota map version: 6.74c
Where: Mineski Infinity Morayta, Las Piñas, Katipunan, and Shaw
When: Saturday, June 23,2012 - Call time 8:00AM to 10:00AM, reserve online below
Registration Fee: P500 + PC Time
Team cap of each venue is 32!
CLASS G TOURNAMENT
Official Dota map version: 6.74c
Where: Mineski Infinity Taft
When: Sunday, June 24,2012 - Call time 8:00AM to 10:00AM, reserve online below
Registration Fee: None. Free PC Time
CLASS S TOURNAMENT
Official Dota map version: 6.74c
Where: Mineski Infinity Taft
When: Sunday, June 24,2012 - Call time 12:00PM to 1:00PM
Registration Fee: P1500. Free PC Time
Group A

Pacific Badburn (4-5 1st)
Sweetopia (4-5 4th)
Ledion Turboratz (4-5 5th)
Mineski PowerColor (4-5 A 2nd)

Group B

Dreamz Ledion SS (4-5 2nd)
MSI Evolution GT (4-5 3rd)
Pacific iChill (4-5 6th, disband; to be replaced)
iZONE GIGABYTE (4-5 A 1st)


MI Morayta Map
MI Las Piñas Map
MI Katipunan Map
MI Shaw Map


1st: P15,000

2nd: P5,000

3rd: P2,500

4th: P2,000

5-8th: 1,500

1st: P8,000

2nd: P4,000

3rd: P2,000

4th: P1,500

5-8th: P1,000


Walk-in registration:
Walk-in registration will be available during the event day.
Go to Mineski Infinity and ask for the registration forms from the marshal's desk.
Fill-up and sign the forms then submit.
Get your clan tags and your respective PC assignments.
Wait for the event to start and listen to the opening remarks.
NOTE: PAYMENTS ARE NON-REFUNDABLE
Online registration:
Online Registration only guarantees your participation if you come to the event within the hour following the call time.

Online reservations will be open starting today until the event day.
Use the Sample Format Below:
Team name: Mineski
Contact number: 0927-123-MSKI
Contact e-mail: [email protected]
Division: Class G, Class A
(if Class A) Chosen Venue: Morayta/Las Piñas/Katipunan/Shaw
Full Names of Participating Players:
1. Tami Buchanannini
2. Bobbie Malonie
3. Brandi Babidee
4. Marianne Busyan
5. Lulu Baktuyu
6. Izzi Krissy (optional)